Pest Proof Your Business Before the Winter Season
HiCare December 30, 2022 | Friday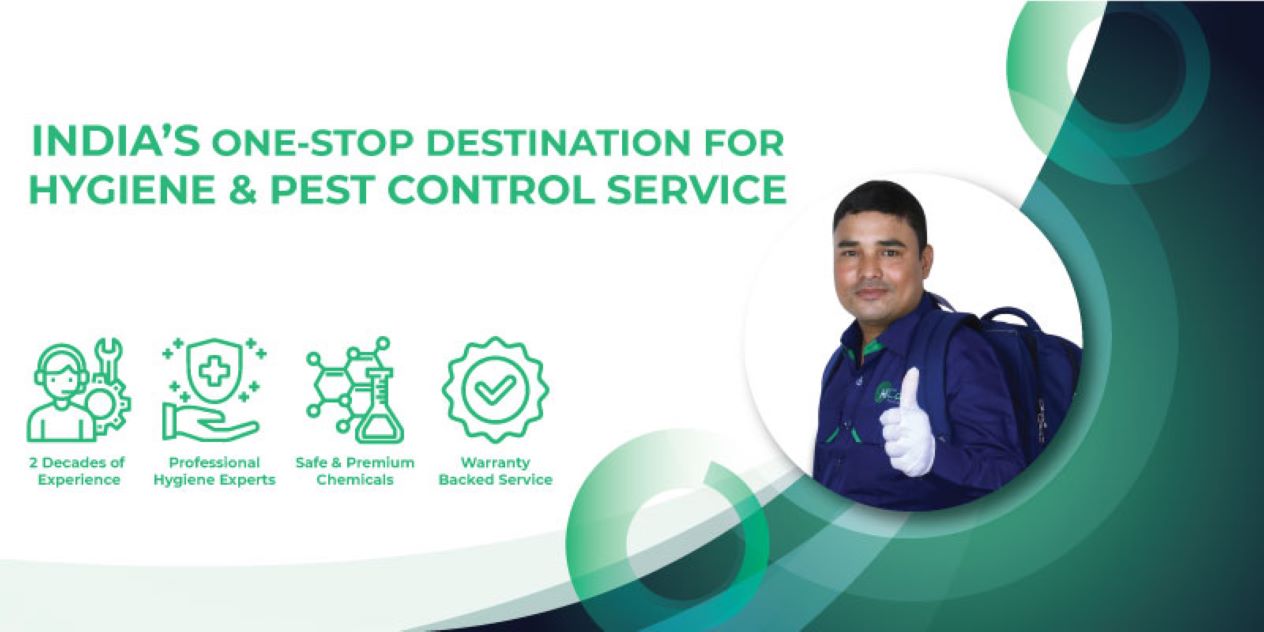 Pest control companies offer all kinds of pest control treatments like bed bugs treatment, termite treatment, and so on for commercial and residential premises. But they notice a drop in their pest control business during winter, why is that so?
More than homes, businesses may suffer major losses if they ignore pest control in the winter season. Every effort should be made to at least maintain the business reputation. You can achieve this with a winter pest control service from an experienced pest control company.
Still, thinking, why go for commercial pest control in winter? Worry not, we are here to answer all your queries. Read on to learn why it is important to pest-proof your business before the winter season
Common Winter Pests that Infest Workplaces
Let us first talk about what kinds of pests and insects are seen infesting the top businesses in winter. Are there any specific types of insects that come out in the cold weather and intentionally intrude into the workplace?
Here is a list of common winter pests that infest offices, warehouses, hospitals, hotels, and restaurants:
Bed Bug
Termite
Cockroach
Rodent
Spiders
Moths
Ants
Ticks
Ladybugs
Silverfish
Top Benefits of Winter Pest Control for your Business
So now without wasting more time, we will jump on to acquaint you with the top benefits of pest control in winter at commercial spaces. Have a look:
Maintains Business Reputation: Do not give winters a chance to put your business at stake. Do not ignore pest control in the winter season, if you wish to maintain your business reputation among your clientele.

Train your staff about how to detect pests in winter and book professional pest control services after catching early signs of pest infestation in your office. Remember, no client would like to do business with someone who does business in a pest-infested property.

Ensures the Health of Visitors: If you are running a hotel or hospital, then the health of your guests and patients must be your top concern. Therefore, bed bug pest control in winter is a crucial service for the hospital and hotel industry.

Winter is believed to be the most active season for bed bug infestation. They look for cozy hideouts and find them in the hospital or hotel beds. Different kinds of visitors visit such places and the chances of bed bug infestation are, therefore, higher at such places, making it an absolute necessity to go for winter pest control.

Prevents Property Damage: With a timely termite treatment in winter at your workplace, you can avoid property damage to a great extent. Termite infestation in commercial spaces may incur serious losses and the winter season will bring in no relief.

Book a pest control service at the onset of the winter to save your commercial space and official belongings from damage caused by rodents, termites, bed bugs, and cockroaches.

Prevents Food Contamination: Winter cockroach pest control is important at commercial premises such as a restaurant, food factories, and retail stores. Food being the prime product prepared or sold in such places, they become vulnerable to pest infestation throughout the year, especially in winter.

All kinds of pests tend to infest such kinds of commercial spaces in search of warmth. They get a double delight when they also get food out there, so winter pest control in food-related commercial spaces is a must.

Healthy Employees – Happy Customers: Winter season is a season of ailments, viral infections, and bacterial infections. Why put your employees at a higher risk by making them work in a pest-infested workplace?

Ensure your employees work happily and are satisfied working in a pest-free workplace. Healthy employees mean more productivity and happy customers. All this will lead to your business promotions and profits. So, do consider regular pest control in winter.
Tips to Pest-Proof Your Business This Winter Season
Now we will jump off to some useful tips that will help you pest-proof your business this winter season:
Clean Storage Areas: Every effort should be made to clean the storage areas in your commercial space dry and clean to prevent pest infestation.
Store Food Products in Air-Tight Containers: If running a restaurant or a hotel, try not to keep food products on the counters. If you need to keep them there, store them in air-tight containers.
Maintain Your Garbage Disposal System: Make sure to check your garbage disposal system if you want to keep your workplace pest-free in winter. It is the first place that attracts pests before they enter the premises.
Repair Leaking Water Pipes: Do not offer water to these creepy crawlies, or else they will stay there for a long. In short, get all your leaking water pipes and clogged drainages repaired before the winter sets in.
Maintain Your Landscape: Pests like rodents, mosquitoes, and ants may enter your commercial space from the outside landscape. So, maintain your outside gardens and landscapes to prevent pest infestation in the winter season.
Takeaway
We now assume you have realized how important it is to go for commercial pest control in winter. But realizing this is not enough, you also need to take adequate steps at the right time. Book Commercial pest control services from HiCare to pest-proof your office, warehouse, restaurant, hospital, hotel, manufacturing unit, pharmaceutical unit, or retail store.
The HiCare team boasts of satisfying over 25,000 businesses with their effective and cost-friendly pest solutions. They know how to detect and remove all kinds of pests from different types of commercial spaces. Not just pest solutions, they offer bird control netting services for residential as well as commercial places.