Cockroach Hot Spots in Commercial Kitchens
HiCare February 15, 2023 | Wednesday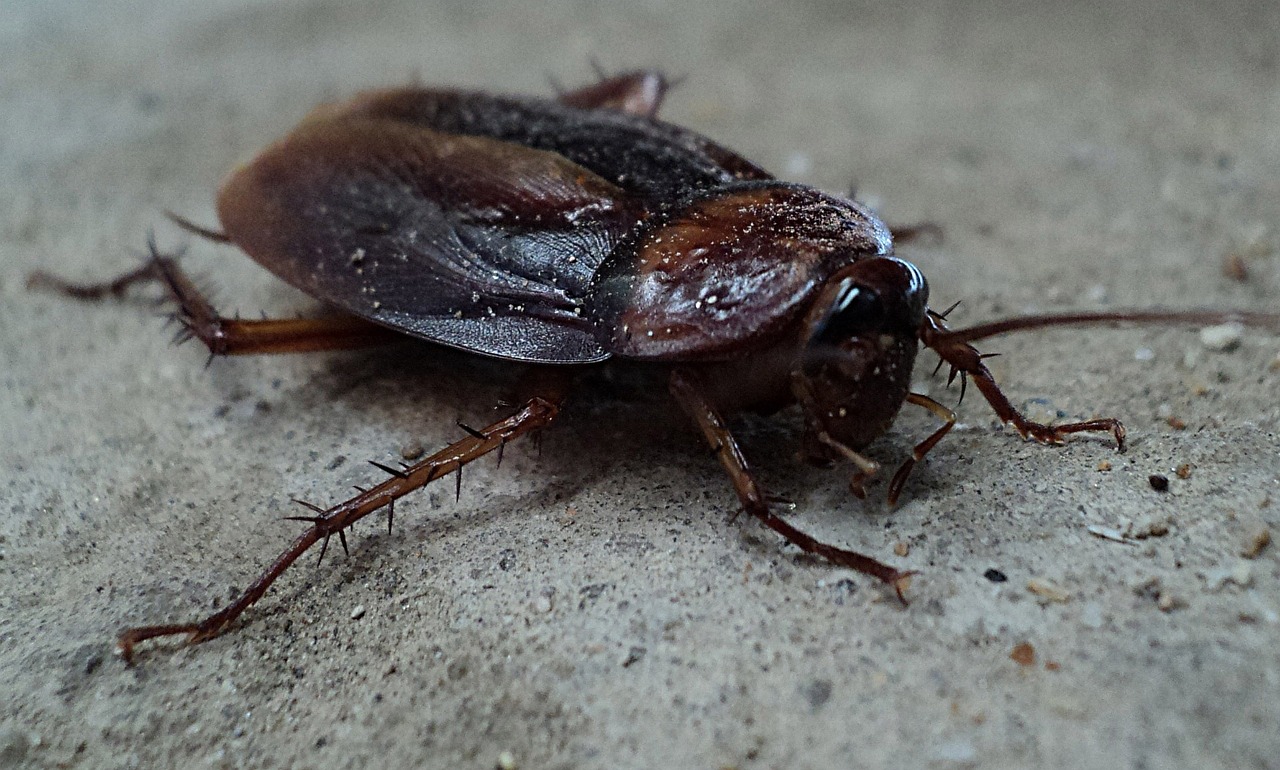 Be it a small food van, restaurant, canteen, or coffee shop, you can easily spot a commercial kitchen around you. But do you know apart from delicious food prepared in these kitchens, these also often turn into cockroach hot spots?
Where there is food, there are higher chances of bugs like cockroaches infesting. Taking cockroach infestation in these commercial kitchens lightly can pose a risk to your business. So, it is important to know the right ways of cockroach prevention, detection, and removal. For all these, many business owners consider booking cockroach pest control services.
In this post, we aim to help you deal with cockroach insects. We will talk about the common cockroach hot spots in commercial kitchens so that you can plan for proper cockroach control.
A kitchen, be it a commercial kitchen or a house kitchen tend to attract cockroaches. But why so? What attracts these roaches and other bugs to kitchens? Let us explore some common reasons for cockroaches to infest the kitchens.
5 Common Things that Attracts Cockroaches to Commercial Kitchens
1. Food
The presence of raw, and cooked food in commercial kitchens act as a perfect cockroach magnet. They come and stay there in search of cockroaches. Spilled food, open food packets, and other similar things attract roaches to commercial kitchens.
2. Water
Other than the food, it is the abundance of water in commercial kitchens that attract cockroaches, ants, mosquitoes, and other pests. All these prefer staying up near the water.
3. Warmth
Professional chefs cook, bake, and grill food regularly for hours in commercial kitchens. Therefore, it is one of the warmest places for cockroaches to dwell and breed. They prefer staying there in the warmth of commercial kitchens.
4. Hideouts
To run a commercial kitchen, the owner has to install several kitchen appliances and machines. Cockroaches find them pretty comfortable to hide and seek shelter. So, they get attracted to these commercial kitchens to hide.
5. Garbage Bins
Every kitchen has a garbage bin, and the bins found in commercial kitchens are comparatively big and carry a lot of food waste. When these bins are not cleaned regularly, they attract all sorts of bugs and not just roaches.
Now that you are aware of what attracts cockroaches to commercial kitchens, it is time you also learn about the common cockroach hotspots there. So, have a look at the common places where you may detect cockroach infestation in a commercial kitchen.
5 Common Cockroach Hot Spots in Commercial Kitchens
1. Kitchen Appliances
Commercial kitchens can't work without those huge machines, kitchen appliances, and equipment. If not cleaned properly daily, these appliances turn out to be cockroach hideouts.
2. Electrical Junction Box
Bugs like cockroaches want hideouts that are safe and less likely to be discovered by human beings or their predators. So, for this reason, they often hide in the electrical junction boxes that are closed.
3. Cracks in the Walls
Third common hotspot for cockroaches in a kitchen are the cracks in the walls. The voids in the walls behind the dishwashing area, sink, and stove lines are often infested by German cockroaches.
4. Garbage Bins
You can easily spot cockroaches and other bugs around the garbage bins. This is one of the most attractive places in a commercial kitchen for insects to have a feast.
5. False Ceilings
Sometimes due to overpopulation and lack of cleaning, cockroaches tend to hide in the false ceilings of a commercial kitchen. You can detect the roaches around the stove lines and similar areas in the kitchen.
How to Detect Cockroaches in the Commercial Kitchens?
Cockroach prevention is better than cockroach removal. But, if even after several cockroach control methods, you still fear cockroaches in your commercial kitchen, then what? For this, we suggest you indulge in regular inspections of cockroaches and look out for some early signs of cockroach infestation like:
Cockroach Droppings
Dead Cockroaches
Live Cockroaches
Cockroach Wings
Cockroach Eggs
Foul Smell
Wooden Dust
Tail Marks
Learning where and how to detect cockroaches in your restaurant, or food outlet is not enough. You must also consider some right cockroach pest control measures to prevent them from recurring out there. The following tips will help you get rid of cockroaches from commercial kitchens.
Top 5 Ways to Get Rid of Cockroaches from the Commercial Kitchens
1. Proper Food Storage
Ensure storing food properly preferably in air-tight containers in restaurants, food outlets, and whatever type of commercial kitchen you are running.
2. Regular Inspections
If your commercial kitchen has a history of a cockroach infestation, then you must ensure regular inspections. This can be done by self or by hiring cockroach pest control experts.
3. Regular Cleaning
Remember, lack of hygiene plays a crucial role in attracting pests like cockroaches, rodents, ants, and mosquitoes. So, keep your kitchen clean. For this, you book professional cleaning services near me at regular intervals.
4. Repairing Water Leakages
As told before, apart from food, water attracts cockroaches in restaurants and food outlets. Therefore, to control cockroaches, ensure there is no leaking water pipe in your commercial kitchen.
5. Book Commercial Pest Control Near Me
Last of all, put a tab on cockroach infestation in restaurants by hiring commercial cockroach control services. These professionals will ensure the thorough detection, removal, and prevention of cockroaches from your commercial premise.
Conclusion
Leave all your worries to detecting and removing cockroaches from your commercial kitchen by booking commercial cockroach pest control near me from HiCare. The trained hygiene experts of the company will help you save your business reputation by leaving behind a cockroach-free commercial kitchen to prepare hygienic and tasty food.