Why do Birds Nest Around Your Commercial Property?
HiCare February 10, 2023 | Friday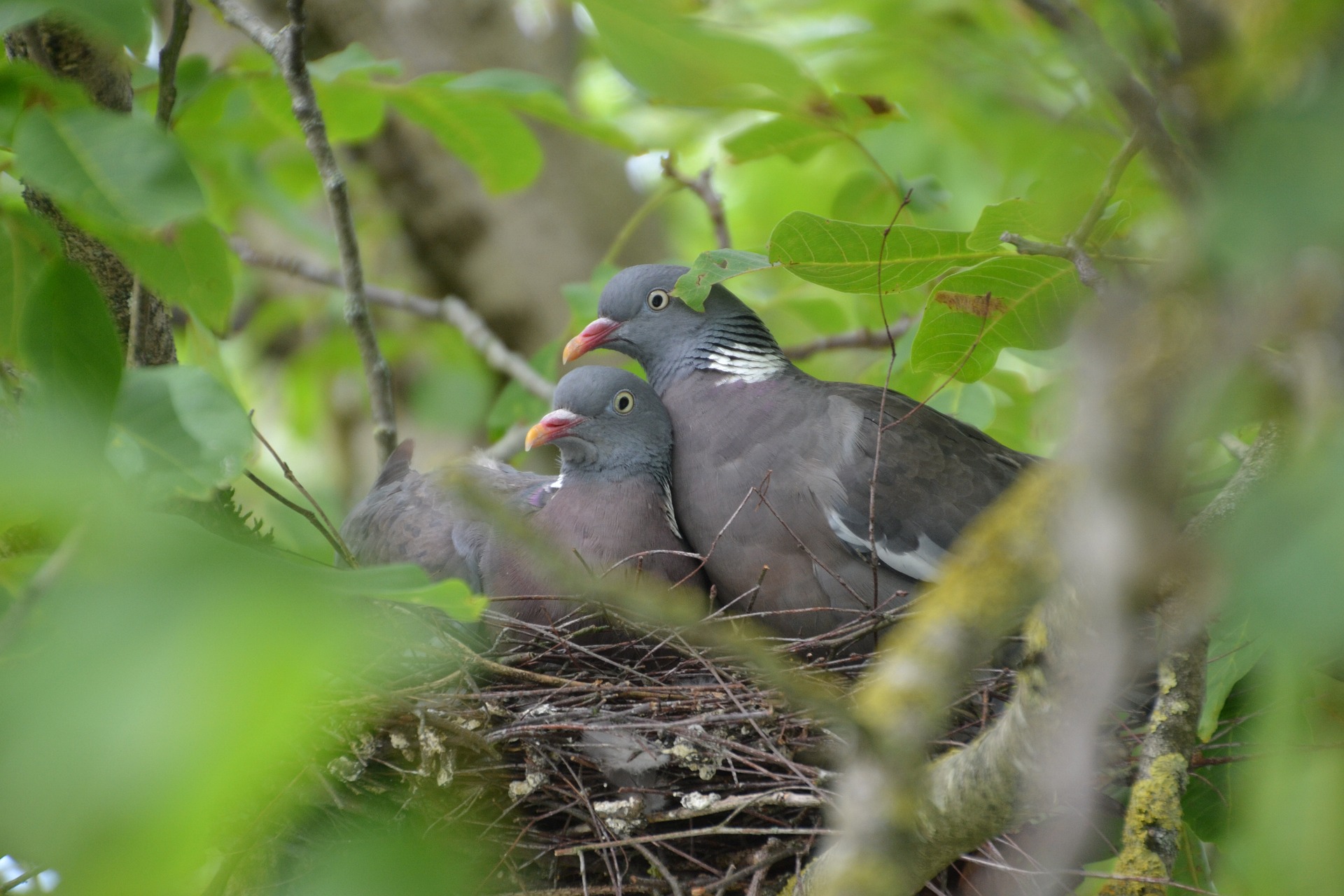 Birds like pigeons and seagulls may appear harmless to us, but when they build their nest around our property, the situation changes altogether! As soon as they build their nests around your commercial premise, they start contaminating the air and surroundings. Perhaps, this is the fear for which several business owners are opting for a pigeon net.
Before you consider bird net services, why don't you first learn about the reasons why birds like pigeons build nests around your premise? Having this knowledge will help you deter birds with the best bird control methods.
So, in this post, we will talk about why birds nest around your commercial property. We will also throw light on the best possible bird control methods to help you protect your commercial building through methods like commercial bird netting. So, stay tuned and read on!
Before you decide whether you want to opt for a pigeon net service or a bird pest control, it is important to know the reasons why these birds approach your commercial space. So, have a look.
5 Reasons Why do Birds Nest Around Your Commercial Premise
1. Birds Get Food from Your Property
The prime reason for bird infestation around your property is the availability of constant food. This is the common reason for a high bird population around commercial spaces like food factories, restaurants, and warehouses, where there is a lot of food discarded and packed inside or outside the premises.
2. Birds Find Your Property Safe to Build Nests
The second common reason for which birds like pigeon nest around your property is safety. They are always looking out for a safe area to build a nest and they often get such safer spots in your commercial building's balcony, roof, or window.
3. Birds Find Warmth Inside Your Property
The third common reason why birds flock around your property is in search of warmth. If your factory or outlet generates a lot of heat, then birds will somehow find it attractive for the sake of getting warmth. They will build their nest around your property which offers them a lot of warmth to sustain.
4. Birds Find Your Property Perfect to Lay Eggs
Owing to the above-mentioned two reasons of safety and warmth, birds often find your property perfect to lay eggs. They need a safe place to build a nest and a warm atmosphere to incubate their little ones. For these reasons, they prefer building a nest around your commercial premise.
5. Birds Find Beautiful Gardens or Trees Outside Your Premise
A lesser-known reason for bird infestation at your premise is the presence of trees or gardens in the vicinity. These trees offer them shade and wood to build a nest at your premise.
Now that you have read about the reasons why birds flock or nest around your commercial premise, it is time to dig deeper to understand the best ways to deter birds from destroying your commercial space. So, have a look.
3 Best Ways to Protect Commercial Properties from Birds
1. Prevent Birds by Spikes
Birds nest around your premise because they find comfort, so snatch that comfort from them by installing bird spikes.
2. Go for Bird Pest Control
You can leave the struggle to keep the birds away from your commercial property to professionals by booking a bird control treatment.
3. Book Bird Netting Services
Installing pigeon netting or sparrow netting is perhaps the most sorted and humane way of deterring birds from perching at your premise.
One thing is clear from the discussion in the post so far the most common bird found nesting around commercial properties is the pigeon. These days, more and more people are opting for pigeon control by installing pigeon netting for the following reasons.
4 Benefits of Pigeon Pest Control for your Commercial Property
1. Saves Your Premise
Needless to say, with an anti-bird net, you can save your premise from getting spoiled by ugly and infectious bird droppings. Besides, the constant perching of some birds may end up damaging your window panes or glasses, so save your premise with bird control.
2. Prevents Slip and Fall Accidents
Bird droppings outside your commercial property on the pavement puts your clients and employees at a big risk of slipping and getting injured. Prevent such un-called accidents and liability to pay for such claims with a bird pest control.
3. Puts a Full Stop to Contamination due to Bird Droppings
The best benefit of booking a pigeon control service is minimizing the risk of contamination to your products due to bird dropping.
4. Meets Standard Health Compliances
With bird control you will get rid of the birds that nest around your building. As a result, you increase your chances of adhering to the regulatory standards and health audits to run your industry.
Takeaway
Keeping the birds away from commercial premises is a tough but not impossible task. Booking Bird Control Services from HiCare can be the best protection of your property from the birds like pigeons. The experienced HiCare team knows all about bird proofing through anti-bird nets and bird spikes. The company offers high-quality, long-lasting, and non-rusting pigeon nets and sparrow nets for commercial premises.
So, besides minimizing the garbage scattered outside your commercial premise, try installing these bird nets from HiCare to protect your property from the birds.