Reasons to Continue Commercial Pest Control in Winters
HiCare February 14, 2023 | Tuesday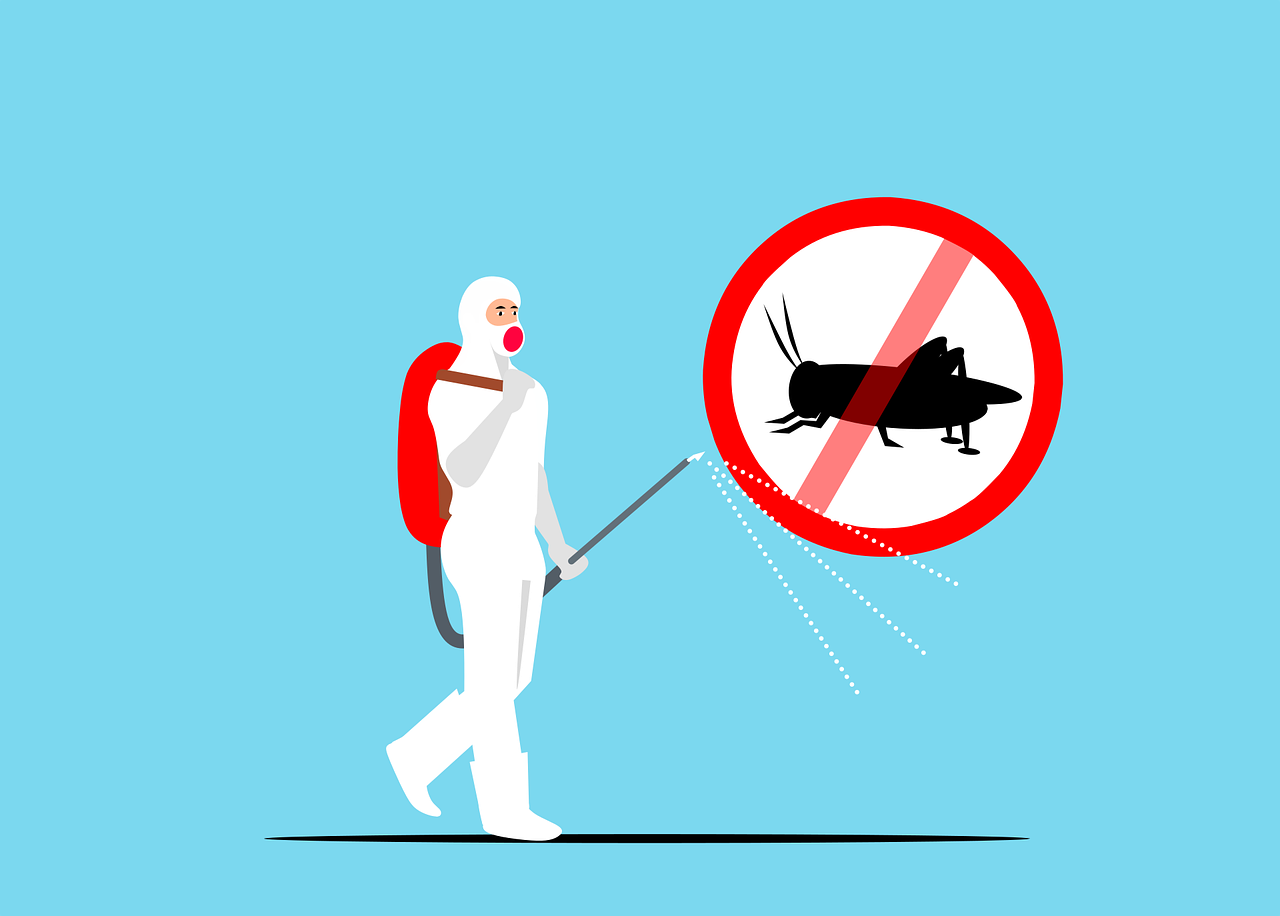 That drop in the temperature may make you feel that there will be a drop in the chances of a pest infestation at your workplace. Yes, we agree that winter is the season when many things in nature prefer taking rest and hibernating. But pests are not one of those creatures, they prefer multiplying and growing in the warmth of your properties.
Pest control is a crucial thing both for your residential and commercial property. No matter, whether it is summer, spring, or winter, pests will hardly take any time to creep inside your premise to spread infection and cause damage.
Do you still doubt the importance and need for commercial pest control in winter? Worry not, we are here to acquaint you with all the top reasons to continue commercial pest control and commercial cleaning services in winter.
Winter Pests that can Infest Your Commercial Property
Before we start discussing the advantages of commercial pest control in the winter, have a look at the common winter pests that thrive in this cold weather. These creatures creep inside your homes and offices in search of warmth and shelter.
Cockroaches
Bed Bugs
Termites
Beetles
Spiders
Ants
Wasps
Mice and Rats
Dragonflies
Ladybugs
Cold Weather is No Barrier to Pests
Remember that cold weather won't pose a barrier for pests to invade your business. They will somehow make way if they get the opportunity to creep inside. Their three prime objectives for which they will infest your property will be water, warmth, and food. More than anything else, they will hide inside your premise to protect themselves from the harsh weather outside.
So, now coming straight to the point of discussing the main benefits of pest control in winter for your business. Here are the top reasons which every business owner must not ignore winter pest control:
6 Main Reasons of Commercial Pest Control in Winters
1. Detects Autumn Pests
Some particular pests tend to be active during the autumn season like bed bugs, fleas, mice, termites, bees, and borers. They tend to invade inside properties during the autumn season and hide in dark and shabby places. With winter pest control you can detect and remove them before they start causing you and your premise any severe damage.
2. Prevents Occurrence of Spring Pests
Likewise, when you opt for commercial pest control in winter you make way to prevent the occurrence of peculiar spring pests. You seal the entry and exit points and repair water leakages, which in turn minimizes the chances of a pest infestation during the next season in a row, which is the spring season.
3. Prevents Severe Structural Damage
One of the key benefits of booking a pest control during the winter season is that it prevents structural damage to your property. If left uncontrolled, pests like termites, rats, and bed bugs can damage your commercial property and the products stored there. Why take chance and incur this waste of money, when you can go for regular pest control in winter?
4. Enhances Employee Productivity
Not many people realize that with winter pest control you tend to make your employees more active and productive. They will feel happy to work at a place that is completely free of pests. Their chances of falling sick due to pest infestation also decrease when you opt for pest or commercial cleaning services.
5. Saves Your Business Reputation
You as a business owner will not put your business at stake. Will you? Therefore, we suggest you not ignore pest control even in the winter season. It may otherwise lead to pest infestation and once detected there are chances of losing out the current clients.
6. Prevents Loss of Business
If the news of your business being infested by pests is spread through social media, your business will face a total downfall due to a bad reputation. It will be then impossible for you to get new clients and grow your business. So, save your business with this pest wrath by booking commercial pest control services in winter as well.
7 Tips to Pest Proof Your Business in Winters
Having understood the main reasons to go for commercial pest control in winter, it is time to understand how to pest-proof your premise in this cold weather.
So, follow the below-mentioned tips to protect your business from pests in winter:
Seal all entry and exit points
Repair leaking water pipes
Organize your garbage disposal system
Regular inspections are a must
Keep your garden well-maintained
Check your drains and unclog them
Book commercial pest control services
Takeaway
We assume you are now fully convinced about the need to continue pest control at your business. So, your next step is to search online for commercial pest control near me. Pick the best commercial pest control service provider from the displayed results. Consider HiCare, the pioneer in offering both residential and commercial pest control services.
The experienced and highly efficient HiCare team will detect and eradicate all sorts of pests making your premise pest-free even in the harsh cold weather. It is the first choice for those looking for pest solutions and left behind over 10 lac happy homes and 25,000 satisfied businesses with its high-class and affordable pest control and commercial deep cleaning services.